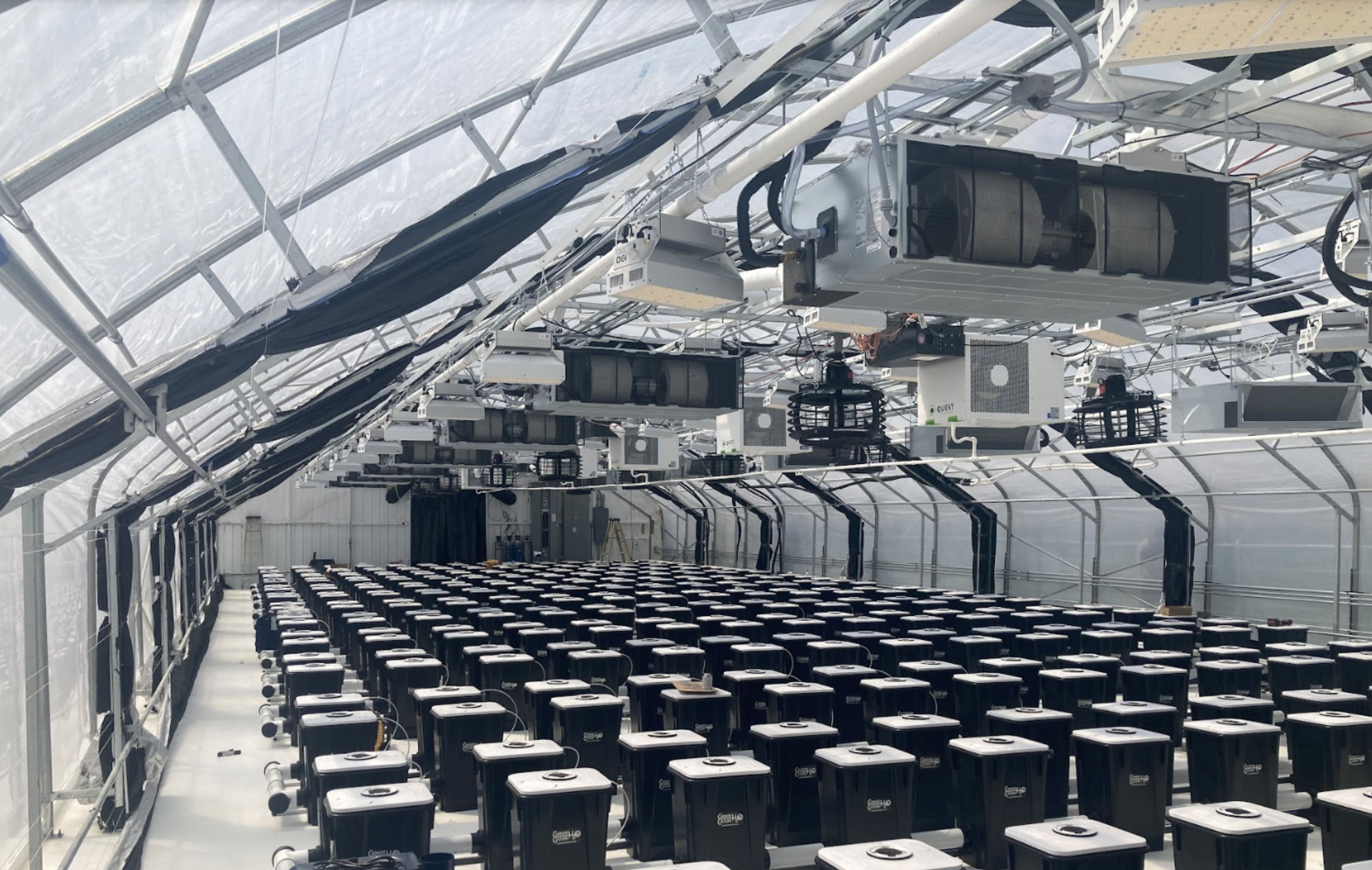 The latest and most efficient climate control solutions at affordable prices
There is no denying that the modern world brought about substantial improvements in technology that have had ripple effects as far-reaching as the agricultural industry. With the concept of sustainability in mind, HVAC technologies have created tools that can help growers maintain the correct environment for growing successful indoor crops. It is important to note that there exists an ultra-reliable heating, ventilation, air conditioning, and dehumidification (HVAC-D) system at EasyRoots.
Driven by a mission to reduce indoor grow facilities' power draw concerns, EasyRoots is the fastest-growing company within the indoor cultivation community. Our system has the ability to incorporate solar cooling to qualify HVAC for a 26% tax credit because of its extremely high efficiency rating with an Integrated Energy Efficiency Ratio (IEER) exceeding 30. Not only is it lightweight and simple to install, keeping construction costs to a minimum, but it's reliability is backed by its 10-year warranty.
The EasyRoots HVAC system is optimized based on an individual company's grow style and facility, too. Apart from its variable speed technology, it also has Wi-Fi enabled controls for easier monitoring and controlling of grow conditions from anywhere, and air blenders to eliminate the risk of mold growth. With our system, cultivators can have more grow room space with ductless systems, integrated CO2 controls, alarms, exhaust and more. We have carefully studied and developed this specialized HVAC system to exceed the specifications of those traditionally used in the past.
We have seen our systems far exceed electricity providers minimum rebates and even have worked with major providers to update their rebate amounts to be comparable to the efficiency of our systems.
Currently, EasyRoots supplies climate control solutions, such as air mixing, ventilation and filtration, dehumidifiers, and energy-efficient grow room HVAC.
As for our mechanical, electrical, and plumbing (MEP) engineering services, we provide best-in-class cultivation facility design and engineering services for MEP system implementation, as well as sourcing and contractor support. More than an equipment supplier, we also want to serve as a resource for new businesses navigating the construction process.
Learn more about the EasyRoots HVAC system and its ability to recover waste heat from grow rooms. Get the EasyRoots advantage now. For more information about EasyRoots, check out their website at https://easyroots.com/.
About EasyRoots
EasyRoots is the indoor cultivation industry's most trusted HVAC source, supplying climate control solutions since 2016.
Make Your Grow More Efficient
Give us a call to schedule a risk-free consultation.
Sign up to our Newsletter
(We do not share your data with anybody, and only use it for its intended purpose)